During the Spring 2017 term, Pyongyang University of Science and Technology has hosted a research lecture series for the PUST foreign faculty to present their research. All members of the PUST community, including DPRK faculty and students, have been invited to attend the series.
The lecture series began on Wednesday, 29 March, with Dr. Eneko Axpe's talk about tissue engineering, a field that seeks to repair –or replace– damaged organs by creating functional artificial tissues.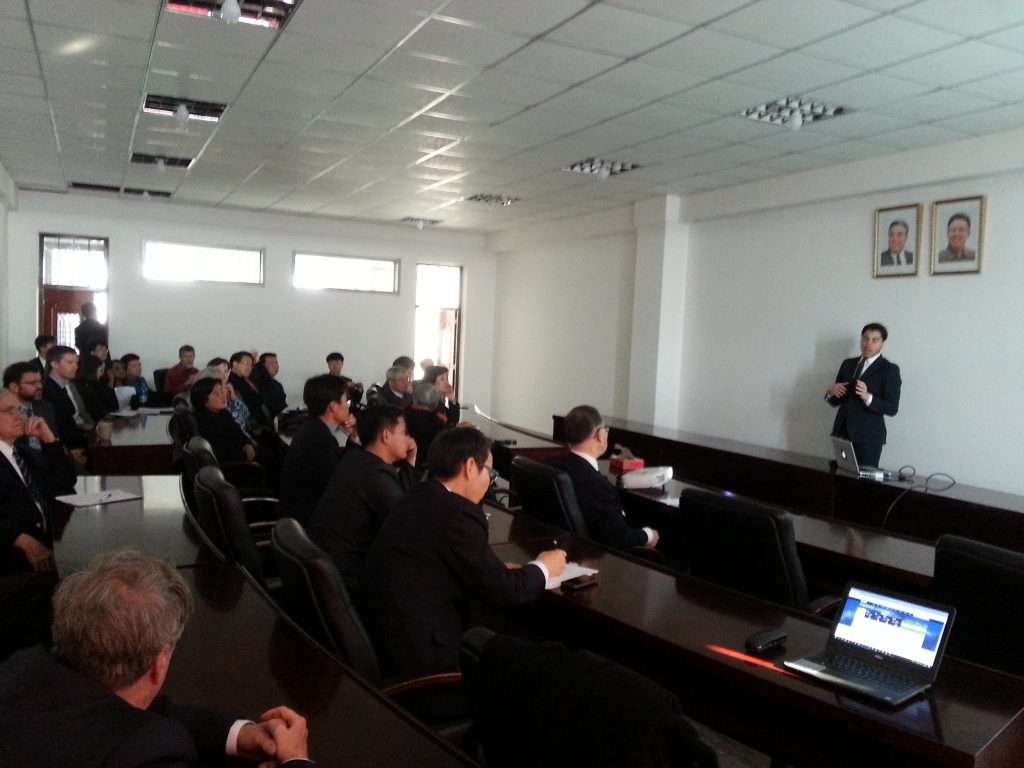 In his seminar, Dr. Axpe, who currently conducts research at Cambridge University, highlighted recent advances in nanotechnology and three-dimensional printing, techniques that help develop engineered biomaterials for the regenerative medicine of the future.