The Fall Semester 2018 has got off to a good start at PUST, with 114 new freshmen students joining us. This includes 18 female students. As usual, these students begin their time at PUST with two semesters of intensive English classes, to prepare them ready for taking major subjects taught in English by foreign professors.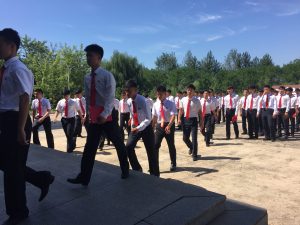 We currently have a foreign community of 46 on campus, comprising 28 foreign professors, administrators and families, coming from various countries including China, Singapore, Germany, Switzerland, the Netherlands, the UK and Canada. Further foreign professors will be arriving in the coming weeks.
One exciting event at the start of the new semester was the departure of three graduate students to travel to the UK for a five-month study programme.   This brings the number of PUST students currently studying abroad to 11, with others in Sweden, Brazil and China.